Have you been putting off working on your blog, or writing your first blog post, as it's too overwhelming? Or have just been focusing on running your business, and not sure how to start writing blogs?
Content marketing and blogging are crucial for building brand presence and driving business growth.
I put off starting my blog for months as I wanted to be perfect when I did it! However, perfection only comes by doing. Striving for it right from the beginning is the enemy of getting started.
In this post, I will lay out a complete, step-by-step guide, so you can get over your fears and procrastination and finally create your first blog post.
And if you have been posting already, you can still follow the steps of How to write your first blog post and What to do after you write your post, for every blog post you write.
Even if you think you're not a writer, don't worry. I have also provided lots of tools and examples, so it will be easy for you to write your post!
First of all, let's get the definition right.
What is a blog post?
A blog post is an article that you write within your blog, which is a specific section of your website or online platform, dedicated to information and content.
A blog post is not your product or service page, and it is not e-commerce. It is usually text-based information, but it can, and should, contain images and videos.
Click To Tweet
Let's divide this into 3 sections:
1. What to do before you write your first blog post
2. How to write your first blog post
3. What to do after you write your post
1. What to do before you write your first blog post?
Even though it's very tempting to just jump into writing before doing any planning, a little bit of structure and organization can go a long way in making sure you write an effective blog post. These are the steps you should take before you write your first post.
1.1. Know your audience.
Are you writing your post for yourself, or for the people you want to reach out to? The more you can create a niche audience and the more in detail you can understand them, the higher the chances of you resonating with them and them connecting to you.
I know that as a small business owner you don't want to eliminate people and still want to keep a broader scope. But at least in the beginning, it's very important to have a niche.
1.2. Create a buyer persona.
Once you have a good understanding of your audience, create a profile of exactly who he/ she could be, as a person.
So based on what you already know about them, you can fill in more details, like the questions they have, the challenges they face, etc. Once you have this filled out as much as possible, it can actually give you ideas for what they're looking for, and hence, your first blog post.
Here's an easy template to help you work on a buyer persona.
Get the template here:
1.3. Create your brand story.
Now that you have a buyer persona, the next step is to create your brand story. This is why you need a brand story:
1.4. Set up your own website & blog platform.
By 'own' I mean with your own domain name and paid hosting. You can of course blog on free platforms like WordPress.com, but they will not nearly give you as much control over your site or blog format, structure, and design, as having your own website will.
If you don't have a website, that's fine. It doesn't take a long time to set up a basic website. Follow these few simple steps:
• Get a domain name
My go-to provider is always Namecheap. As you can see, domain prices start at 99 cents!
• Get shared hosting and connect your domain.
There are lots of good website hosts, but I prefer Siteground and would highly recommend it because of its high performance and fabulous, 24/7 customer support.
Bluehost is also an option.
Note: You can also get a domain name directly from your host, but I prefer to use Namecheap because it's cheaper.
• Install your preferred Content Management System (CMS).
You can choose WordPress, Joomla, Drupal, etc. I am hands down a big fan of WordPress, but you can also go for other website platforms if those suit you better.
• Choose a blog-friendly, responsive theme.
There are millions of beautiful WordPress themes out there, but in my experience, Divi has the most amount of options and flexibility. They come with mobile-friendly, easy-to-edit themes. Customize them to match your brand story, and use your brand color palettes.
It also comes with built-in social sharing and email opt-in options which makes content distribution easy-peasy.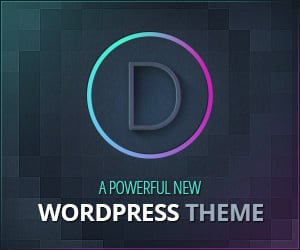 • Set up your blog.
In WordPress, having a few editing plugins can make your blogging process so much simpler. Check out some key free blogging and editing plugins that you can install to prepare your website for writing your first blog post.
Related: 30+ WordPress Plugins to Power Your Site (NO Coding)
1.5. Clarify your objectives.
Why should you write a blog post? Generally, the purposes of a blog could be:
To build your online brand presence
To establish you as an expert on a topic (the topic of your niche)
To provide more detailed information and behind-the-scenes look about your products/ services
To rank high in Google for searches related to your niche, so your website gets more traffic
You have to identify what exactly it is you are trying to achieve, by writing your blog posts. This will also help you measure better whether those objectives have been achieved. For instance, by checking how much your website traffic has increased since you started posting.
Notice that I never said, 'because you want to sell'.
Because if you write a blog with that intent, people somehow see through you. They figure you're all about money. The harsh truth is that people want to buy, but they don't want to be sold to.
The whole essence of content marketing, or at least marketing concepts today, is based on providing value to people, making their lives better in some way. Eventually, they understand your expertise and seek you and your business out.
Of course, then you can create a whole digital marketing and content strategy, build email lists and do email marketing, but writing a blog is one of the first steps.
Here's a simple way to determine the purpose of your blog.
Start with your why.
Besides selling products, why do you want to do your business? What is your mission? What will you help specific people of the world with, on things that they need help with? The graphic below explains it better.
Now let's say, for the sake of an example, that you are a nutritionist. You specialize in helping new mothers get the best nutrition tips, and women can consult you for sessions or sign up for your meal plans.
And all your content ideas for your blog should then help make their motherhood journey easier in terms of food and diet plans or diet. Then the above graphic could look like this.
"Should I just get a copywriter to write my first blog post?"
I would recommend not. Since we're talking about writing your FIRST blog post, chances are that you're still framing and refining your brand and messaging. You're not even sure how and what to say exactly! How will you even evaluate, and give suggestions for improvement, to copywriters? And it's also an extra cost, right?
So I would suggest the first few blog posts you write yourself or at least come up with ideas for it. After you are clear, you can ask others to keep writing for you.
Here is a checklist and a recap of your pre-blogging steps:
First blog post examples and ideas for beginners
"What should my first blog post be about?"
There are 2 kinds of posts you could use as your first blog post:
1. Introductory Blog Post
This kind of post is all about you, but beyond what you write on the About Me page. It gives your audience insight about:
Why you started your business and blog
What kind of posts you will be writing about
What they will get out of it
Here's an introductory blog post example that details out the steps to this approach.
When to write a first blog post that's introductory? When you're a solo service provider/ freelancer/ blogger, where the person, i.e. YOU, are the most important asset. If you're selling products then consider an informative type of…
Click To Tweet
2. Informative Blog Post
An informative blog post could have the following goals:
•   To provide in-depth information about your products/ services. E.g. if you're a designer, then an inside peek at how you create those designs
•   To provide answers to questions asked by your audience that help them solve a problem they're facing. E.g., if you're selling leather shoes, you could write a post about the right way to clean and polish leather shoes. Or if you're a baker, you can write a post about different kinds of flour and how they impact the fluffiness of a cake.
"Which blog format or blog post template should I use?"
There are various kinds of blog formats that work very well to appeal to all kinds of audiences, depending on the category and niche.
Here are some informative blog format examples:
Blog posts like how-tos, series, etc., are usually too detailed for a first blog post. It may be better to stick to simpler formats like listicles, reviews, or opinions. Or something from your experience, like case studies.
Click To Tweet
Blog writing tools
These are some tools that can make the process of writing your first blog post much easier and more organized.
2. How to write your first blog post
There are 3 steps to writing your first blog post:
2.1. Get ideas and keywords
2.2. Find sub-topics and related keywords
2.3. Structure the content and write your post
2.1. Get ideas and keywords.
So the first question is, what will you write on?
It's quite easy to find blog post ideas for beginners. Start with some overall topics for your blog, depending on your niche audience and brand purpose.
Then narrow down on some specific ideas and keywords.
For example, let's say you are a nutritionist for new mothers. Here are some ways to get some first ideas about a blog post:
• Buyer persona
What are the key dietary challenges that new moms face? What do they need the most help with?
Go to your buyer persona from step 1 above, and see if you can provide some answers to questions your audience may have.
• Questions that your clients ask you
As a professional, you must have worked with some customers already. What are the questions they ask you the most? Which answers do you have to keep repeating? That forms the basis of your content strategy.
For me, for example, many of my clients ask me some basic questions on SEO, that I tried to provide answers to, once and for all, in my latest blog post.
• A simple Google search
Type in your topic, like 'nutrition for new mothers' on Google. You will see plenty of blog posts.
Most of these are quite straightforward, about nutrition tips. These posts are from well-established, big websites, and in the beginning, you may not be able to rank high for these. So you need to look for something more specific. Which has probably not been covered in so much detail. There are 2 sections to pay attention to here.
People also ask
Related searches
Now you have a list of topics/ potential blog posts. For example, besides the regular nutrition tips posts, one common topic you see on Google, for example, is 'diet for breastfeeding mothers' or 'diet for breastfeeding moms'.
• Different communities and tools: Quora, Reddit, Answer the Public
Just go to any of these websites, and type in your main topic. They will show you all the questions people have asked so far on the topic, and these could be your blog post ideas.
But you have to understand the potential of all these ideas you found. How many people want to know about this? Is this worth writing about? For that, you need to do a bit of keyword research.
There are plenty of options for SEO tools. I personally like a tool called Semrush. It has lots of beginner-friendly toolkits like Content Marketing, SEO, Social Media, Competitive Research, Local SEO, etc., which I find very helpful.
You can sign up for a free 30-day trial and see if it works for you!
Note:
A regular trial is only 7 days. Only with this link (or by clicking on the image below) you can get a 30-day trial.
Now go to SEO -> Keyword Overview. Just put in a topic you found earlier: 'diet for breastfeeding mothers'. It shows you more than 2200 keywords related to your topic.
Click on Related Keywords -> View All.
This is what you see:
See the section on the left. It's a whole list of topics related to your niche! Food, weight, milk, calories, etc. You can click on any of them to find some topics you feel writing about, for your first ever blog post! Your idea could also be your chosen primary keyword to target.
For e.g., if you click on foods, you see a topic idea/ keyword could be 'foods to avoid while breastfeeding.'
2.2. Find sub-topics and related keywords.
Now that you have a few ideas on what to write about, you need to decide on the keywords and content for your post. Follow these 3 tips:
Use your expertise to determine what sub-topics you could include within the main idea
Once you have your main topic/ keyword, enter that in SEMRush, and find ideas for sub-topics by clicking on 'Questions' or 'Broad Match'.
Again from the left, you can select a few relevant sub-topics. These could also be keywords related to your idea and primary keyword. 
Pro Tip:
Target keywords with low volume (<500), low KD (<70%), and preferably with more than 3 words (long-tail keywords), to use in your content. 
So if we take the topic/ idea/ keyword of 'foods to avoid while breastfeeding,' you see on the left there are many sub-topics. For eg., gas, colic, acid, reflux, eczema. So what should be the foods to avoid these situations? Those could be your sub-topic ideas!
Once you have some first ideas and sub-topics, just move on to the next step. Your first blog post doesn't have to be perfect. But you need to get started.
You can check out my guide for tips on how to use Semrush to improve SEO. Remember to check out their Black Friday offers and lifetime deals for the best discounts on their paid subscriptions!
At the end of this step, you should have:
A blog post idea
A primary keyword for the post idea
Questions that people ask on the topic
Your ideas about what to include in the blog post
Keywords related to your primary keyword
Now it's time to structure the content of your blog post.
2.3. Structure the content and write your blog post.
Here's how to structure a blog post:
Create an outline of your topic
Write your blog post
Edit and format your blog post
• Create an outline of your topic.
Step 1. Create a new Google Docs document first. Write down all the ideas you have so far in the document.
Step 2. Click on View -> Show Document Outline.
Make them heading formats (click on Normal Text and choose a Heading Style). These could essentially be your subheads/ subtopics.
Use H1 or 'Title' for the title of the page. Use H2 for the main subheadings. H3 will go under H2, H4 under H3, and so on.
Step 3. As an expert, you know exactly the details and answers of what to write under each sub-topic. Put all of those below each subtopic. Mark them all as Normal Text.
On the left, it will show you the structure as you write. You will have different headings and paragraph text.
For this post, for example, this is how the blog post structure looks:
The advantages of this method are:
You can keep revising the structure as you write. Just jump to the subheadings and fill in your SEO-friendly content.
When you're done writing, you can copy-paste the entire text directly into WordPress, if that's your CMS, and all your formatting and heading tags will stay intact.
• Write your blog post.
When you're writing your first blog post, the most important thing is to write, and not get overwhelmed by whether you're doing it right.
Here are some blog writing tips that can help you as you start typing away:
Keep the topic (title) in mind. 
Don't move away from your core idea. Just start filling in your thoughts and ideas in your outline.
Divide your post into 3 clear sections.
Introduction, main body, and conclusion.
In the introduction, try to hook/ immediately capture the reader's attention. Some ideas for the intro could be to address a problem they may be facing, a feeling they may be experiencing or sharing a personal anecdote or story about yourself.
Then immediately explain how you will be providing a solution to their problem in your post. Give your audience a reason to keep reading.
Write freely, edit later.
When you're writing, just let your thoughts flow. You can always go back and edit later. In fact, you should.
Make your blog post sufficiently in-depth.
Of course, you can write a 300-word post. But I bet that to cover a topic in detail you have to write more words than that. Give the maximum value possible to your reader.
Keep the tone light and conversational.
Of course, the tone depends on your topic, niche, and brand. But if it is a blog post and not a white paper, make the reading light enough that your audience can follow easily, quickly, and yet comprehensively.
Retain your brand's communication style and tone of voice.
Ideally, you would have already developed your brand story. So you have a specific tone of voice for your brand. Stick to that, in your writing. For example, are you using slang and colloquial words, or just sticking to a professional style? Retain that in your blog post.
Be careful not to do keyword stuffing. 
Which is basically, repeating the exact keywords very often in your post. Because Google may detect that and penalize you for it. You have already found a list of related keywords, just use those.
Add external links.
If applicable, for additional, supportive information, use various data sources to prove your points, and provide a link. Your readers can then have the most amount of information, and external linking will also help your SEO.
How long should a blog post be?
This depends on your niche and the post topic you have chosen. If you are doing an introductory post, for example, it can be a few hundred words.
But if you are writing an informative blog post, aim for at least 1500 words to provide sufficient in-depth content for your readers. 
• Edit and format your blog post
Once you've finished writing the draft of your post, it's time to format and refine it. Here are some tips on how to format a blog post:
Edit and proofread.
Thoroughly check your blog post for grammatical and spelling errors on Grammarly. If you're using Google Docs, then just install the Grammarly extension on your Chrome browser. As you write and edit, you will get suggestions to improve your content.
Make your blog post easy to read.
Just like any piece of text, make sure you use all the elements of a good blog post:
Write short paragraphs
Use simple language
Use bullet points whenever applicable
Keep lots of white space
Use short sentences
 Choose a legible, clear font that's good for big pieces of text, and one that matches your brand
Keep your font size big enough for everyone to read easily. I usually use 16.
Use active voice
You can use a tool like the Hemingway App, to help you write better.
Include a Table of Contents.
It's much easier to scroll through content when you already have a Table of Contents. Then you can jump to any section you want.
If you are using WordPress, you can use a plugin called Easy Table of Contents to automatically generate a table of contents for the blog posts you want.
Related: 30+ FREE WordPress Plugins to Power Your Site (No Coding)
Write a powerful headline. 
A headline (title) is key to attracting your audience and readers. You can look at different titles of similar posts on Google and see how you can make the title of your first blog post more compelling. One tool you can use to test your headline is the free analyzer Coschedule. Try different versions of the headlines, but it takes a while to craft the perfect one, so don't let that hold you back from writing.
Remember to include your primary keyword in your post headline/ title.
Related: 120+ Magnetic Blog Post Headline Ideas For Small Business Bloggers 
Make your post visually interesting.
Break up your written post content with different kinds of media. Some easy ones to use are:
Shot or stock images
Screenshots to explain your points
Graphs
Charts
Infographics
Videos
There you go! You're all set with your first blog post. Here are the steps again.
But wait, don't publish your post yet! There are a few more steps you should ideally complete before you put it up on your website.
3. What to do after you write your first blog post
3.1. Optimize for SEO.
Now that you have written your post, you need to optimize it to be found and ranked by search engines, and for your audience to find it.
Include your primary keyword in your URL.
In WordPress, you can just click on the permalink and edit it to include your keyword. My primary keyword for this post, for example, is 'first blog post'.
And this is my permalink/ URL: https://weignitegrowth.com/first-blog-post-small-business/
Include your keyword in the first 100 words of your post content.
Ideally, use it within the first 2 lines if possible, because that helps Google quickly scan what your post is about.
Compress your images.
If you have added visuals in your post, try to make the sizes as small as possible, without losing the quality. The smaller the images, the lighter the site. The faster it loads, and the better it is for SEO.
In WordPress, you can use a plugin called Optimole to optimize your images. You can also minimize your images with Tinypng
Write a compelling title and meta description.
These little sections you see after a Google search are what could convince your readers to click on your post and visit your site. Or not. A high number of clicks is better for your SEO, not to mention your engagement.
Your title and meta description together is a little sales pitch, to make your audience click on your post instead of others.
Click To Tweet
Let's see an example from before, when the search was 'nutrition for new mothers'.
Include your primary keyword in your title and meta description.
Keep your title less than 60 characters and meta description within 160 characters (including spaces).
In WordPress, you can install a plugin like Yoast SEO or Rank Math. At the bottom of the post, you will find a place to enter these descriptions, and it will also show you a preview of how it looks on Google.
3.2. Create internal links.
Linking between your website pages is a key factor in SEO. So for your first blog post, link to a few existing pages on your site, even if they are product or service pages. It helps Google understand the context of your site and pages.
It also helps your reader move around on your site and engage. As you write more content, you can link between different blog posts.
3.3. Add a Call-To-Action.
Whatever your blog post is about, end it by asking the reader to do something. It could be to just contact you for a consultation, sign up for a free trial, enter a contest. It just has to be something that will prompt the reader to take action and engage further with you.
3.4. Add social share buttons.
Make it easy for your readers to share your post. You must have seen social share buttons on many web pages already. Install them for your website now.
For WordPress, you can install a free plugin called Shareaholic, which lets you customize your buttons for desktop and mobile.
Now that you've optimized your post both for the user and the search engines, it's time to publish your post!
If you are using WordPress, just go to Posts -> Add New. Copy-paste the entire document that you created in Google Docs, and just upload it here. Add the title, enter the permalink, title & meta description for SEO, and add your media.
Preview the post once, and if all good, hit Publish!
3.5. Distribute & promote your post.
Blog post creation is generally only 50% of the work. The rest 50% is about sharing them. Popular channels are social media, to your email lists, communities, and forums.
However, since this is your first post, and you may not have an email list yet, just distribute it as much as possible on the social networks applicable for your niche and industry.
If you are a part of some communities, online or offline, try to share them there too. The key objective is for maximum people to get eyes on your content.
You can do ads if you want, but I would hold off on that expense for later posts. Since you are not a seasoned writer yet, I would hold off on investments and focus on creating more content.
3.6. Build relationships.
As you keep creating more content, you will need to distribute and promote them more. For your website to be ranked high, you need links and referrals from established influencers in your niche. That will only happen by building relationships.
So start now.
Don't just try to sell and promote your business and content. Genuinely engage in meaningful discussions with people via social media, communities, or even by emailing them through their website.
Click To Tweet
Don't even ask them to share your first post. You can ask for their feedback, sure, or compliment them for their work. Comment on their blogs. By the time you have written substantial content in the future, they will be ready to genuinely endorse you to their followers.
Concluding Notes
•  Focus on completion, instead of perfection.
Your first blog post won't be perfect. It may not even be great. But that should not be the focus of your first post. You just need to stop procrastinating, getting scared, wondering where to start, and just do it.
•  Prioritize content and provide value.
A blog is all about helping others. The more value you give people the more information and help they can get out of this, the more it benefits them. And the more they read your blog, the more they trust you and come and buy your services.
So while you have a lot of tips above on how to write and format your first blog post, the core thing to prioritize is that your readers will benefit from your content.
•  Avoid competitive comparison.
It is good to research your competition (if you know who they are) before writing your first blog post. Check out their content, see how they write, which posts rank high on Google.
But don't compare your posts and see if you're better right at this point. Just do your thing. As you get better and more confident at writing blog posts, then you can slowly start to compare and see how you can beat them.
Here is a full recap/ checklist of how to write your first blog post.
Good luck! And let me know, which of these tips were most helpful for you? Do you have any other processes in mind to write your first blog post?
Don't forget to optimize your website for SEO, which you can absolutely do by yourself. Here's a free course to get started.